Accommodation
Logifem provides accommodation to women and children in difficulty. We operate a shelter with twenty private bedrooms, six of which are reserved for women with children. Each bedroom has its own sink, but bathrooms are shared. We also have access to fourteen transitional apartments, seven for women without children and seven for women with children.
Shelter accommodation
At our shelter, Logifem offers the following services to women in difficulty, with or without children:
Emergency and long term accommodation
An Intervention Team, 7 days a week, 24 hours a day
A clean bed with bedding and towels
Three meals a day, along with three coffee breaks
Access to a washing machine, a dryer, a computer with internet, a television and a telephone
The possibility to participate in various activities
At Logifem, each resident benefits from an individual follow-up with an intervention plan created in collaboration with the intervention worker and the resident to address the resident's specific needs.
The follow-up consists of:
One meeting each week between the resident and their intervention worker
An intervention plan constructed around the needs of the resident
Daily support and assistance
Help understanding the resources available to the resident in the community
Emergency accommodation
Some of Logifem's residents are accepted on an emergency basis for one or two nights, often because of a situation involving conjugal violence. Each resident is given her own room and any supplies she may need, like a toothbrush, towels, and soap. Logifem provides three meals a day and coffee breaks, and helps the resident work out what her next step will be.
Longer term accommodation
Residents can be admitted to Logifem's shelter for up to one year. Each resident is assigned an intervention worker who helps the resident work towards goals she sets for herself. The goals are varied: they might be to increase self-confidence, to get a job or to find a permanent place to live. The intervention worker meets with the resident at least once a week.


Transitional apartments
For single women without children
For single mothers with at least one child aged 0-12
Logifem has access to seven apartments in partnership with the Office Municipal de l'Habitation de Montréal (OMHM) where more autonomous women can stay for up to five years. We also have seven apartments with two and three bedrooms for mothers with at least one child aged 0-12. In both cases the residents work with an intervention worker and participate in Logifem activities. Residents pay a subsidized monthly rent.
Clientele
Residents and their children are referred to Logifem by many different resources, including CLSCs, SOS Violence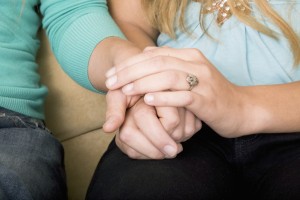 Conjugale, the Department of Youth Protection, crisis centers, other shelters, hospitals, police precincts, immigration personnel, social workers, therapists and individuals.
The needs of our residents are varied and can be related to conjugal violence, unplanned pregnancies, isolation, financial difficulties, mental health problems, difficulties parenting as well as to other factors. At Logifem each woman receives support in a community living environment, an opportunity to rest, help with her personal progress and above all empathy, compassion and care.
All residents are followed by an Intervention Worker. Residents are also encouraged to participate in activities including:
Recreational activities
Life skills
Personal development
Below are some photos of the shelter: