In October 2016, I had the privilege of stepping into the role of Interim Director once again and I am happy to be back in this capacity. Over a year has passed since I last replaced Sally Richmond, Logifem's Executive Director, during her maternity leave after the birth of her first child. This fall, Sally and her husband Mukiza had their second child, Baden, a beautiful little brother for Amy. Melodie, our Social Services supervisor and Évodie, our intake worker also had sons, one in July and the other in November. Mothers, fathers and babies are doing well as are the sibling sisters! These newborns are blessed to have parents who love them and can provide them with a roof over their heads, food, clothing and a caring home environment.
Many of the children who stay at Logifem have not been so blessed, but in coming to our residence they are guaranteed that their physical needs are met and that they are  surrounded by a  group of people who will support them and their mothers spiritually and emotionally. This is their home and also that of the many single women who may stay up to one year in the comfort and security of Logifem. Because it is home to approximately 18-20 women and 5-6 children at any given time, we try to make Christmas a special time. There is a party where gifts are exchanged, there is a pageant that is organised by the staff to celebrate the birth of Christ and more gifts are under the tree on Christmas morning.
Christ was born into a loving family and when Mary, his mother gave birth to her firstborn, she wrapped him in a simple cloth and placed him in a manger, surrounded by animals, because there was no room for him anywhere else in the hometown of his father, Joseph.  This was the Son of God and he was homeless. We at Logifem are so aware that in continuing to receive women in difficult circumstances we are helping to prevent their homelessness and are offering them the possibility of a new life.
We thank all of you who have contributed to make Logifem possible with your donations of time, energy, prayers and financial support.
Our best wishes to you and your family in this holiday season and in this next year.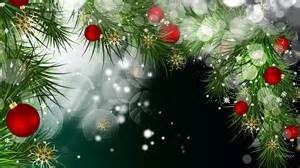 Ruth Bresnen, Interim Director 2016-17