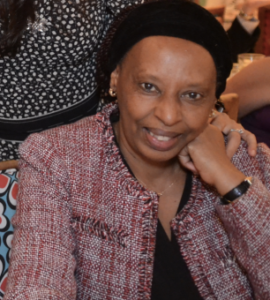 Dear colleagues, and to all of you who form the Logifem team,
It was important for me to express my gratitude and esteem before leaving. I cannot name you all individually, but know that I have shared with each of you wonderful moments and memories that are a part of the person I am today.
I wish you all the best. May God inspire you with words, gestures and actions that relieve and soothe, console and revive the hope of the residents who cross the door of Logifem. My best wishes for them, is that they find respect and love with you, and that on leaving Logifem they go away better than when they arrived.
Blessings,
Emmanuelle Kayiganawa